The Zeus Admin Theme WordPress plugin extends the WordPress Dashboard and cleans up the UI for a more modern approach.
Click here to download the Zeus Admin Theme on WordPress.org
As I've recently been diving into other CMS platforms, it was hard to not notice how the WordPress Dashboard was slowly falling behind. While the stand-alone dashboard itself isn't awful, it definitely is lacking some features compared to other modern CMS platforms. As my debut plugin launch for WordPress, I decided to create a plugin that would help bridge the gap between where WordPress is and where some of the new guys are.
Improved UI – To start, this is not your typical "admin theme" that makes WordPress un-recognizable. Instead, I simply cleaned up the look with a minimal approach. I noticed a lot of other "admin themes" attempt to completely change how WordPress looks and functions. Instead, I'm not trying to re-invent the wheel,but make it better. With basic markup I improved the aesthetic and readability. Without diving too deep, I was able to improve the admin area while keeping 3rd party plugins unified.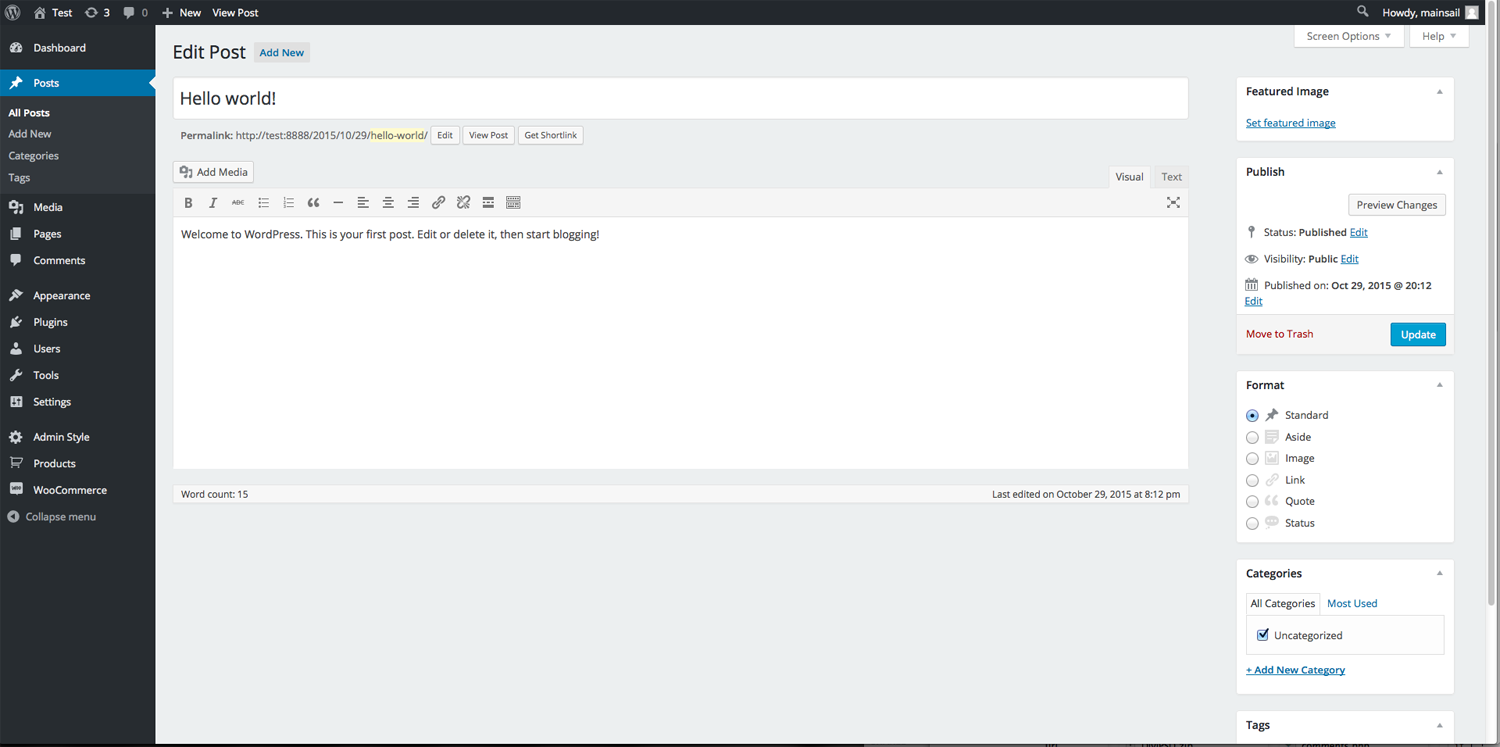 Hide Front-End Toolbar – The WordPress Dashboard is also seriously lacking some basic features. Shopify, for example, also has a front-end toolbar for admins when viewing the site. But if it gets in the way of your view, you can click an anchor link to minimize it. I loved this feature and wanted to bring it to WordPress. Included in the plugin is my own version of this. In WordPress, it allows you to move the admin bar off to left and out of the way. If you need to get back to the Dashboard, just click the arrow again and it slides back in. Simple, easy.
Global Admin Search – WordPress also has about 10 different search features within their Dashboard, but all of them are compartmentalized… there is no global search that runs across them all. This is another major setback so I included a global admin search that remedies this. With AJAX, it becomes really easy to instantly navigate to a specific area in the dashboard.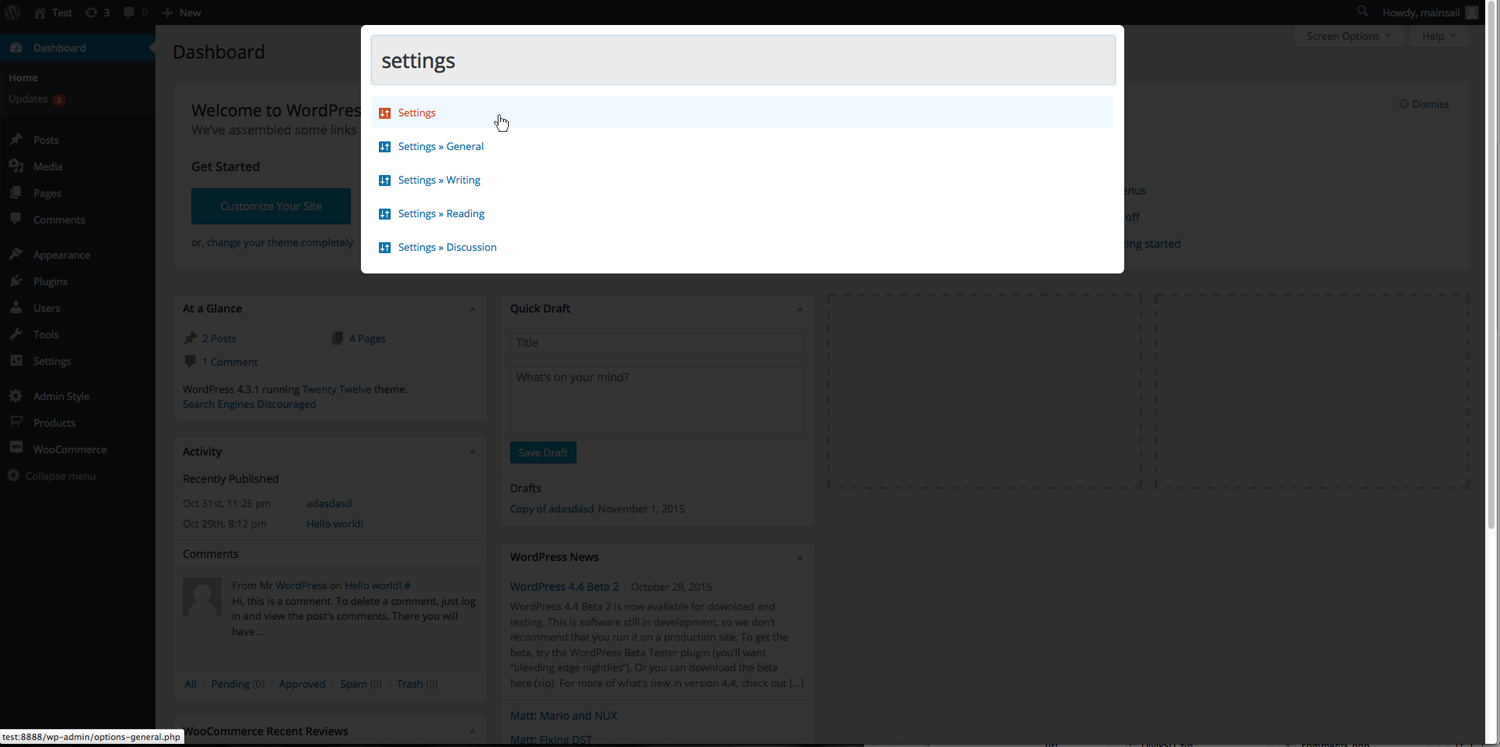 Menu Editor – Finally, WordPress has a reputation for it's main menu to get extremely messy. This is because every plugin is fighting for real-estate in your dashboard. There's really nothing you can do about this when you install a plugin. The Zeus Admin Theme solves this by allowing you re-organize the menu and clean up the clutter. Simply drag and drop menu items to move them around. This feature greatly improves productivity when managing your website.